Women are very particular about their physical appearance so most people who want to lose weight are women. There are a lot of weight loss programs for women and men that are offered, but some of these don't cater for the individual needs of women. Men and women have different weight loss needs because of different body structures. Men are more masculine, while women have more fat, which means that more fat-burning measures need to be undertaken by women. There are various weight loss programs for women that are especially designed just for their needs.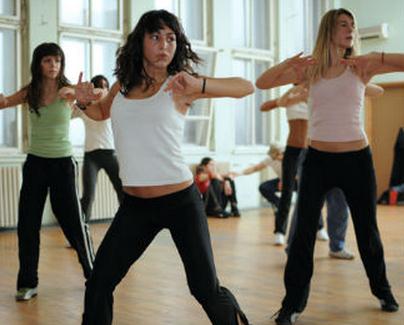 Image source - weightlossresorts.org
Since women have a lot of differences from men, the following factors should be considered before undertaking any weight loss programs for women:
Women have more estrogen and less testosterone than men.
Men usually develop more muscles because of high testosterone levels. Women have more difficulty developing lean muscles because of a low testosterone level coupled with a high estrogen level that promotes fat deposition. It is essential to lift weights appropriately to help muscles develop more.
Women lose more weight when calories are taken into consideration
In every weight loss program for women, calories are important because women respond faster to a low-calories diet than men.
Women fear lifting weights
Women fear lifting weights because they think that they will develop large muscles like weight lifters do. As much as women want to lose weight, they also want to keep their bodies feminine without developing bulging muscles. Women are usually misled by these thoughts when in fact; proper weight lifting exercises for women will not lead to bulging muscles.
If you are a woman trying to lose weight, the following weight loss programs for women may just work for you:
This diet is a meal replacement program that helps you substitute your regular meals with shakes that are high in protein and low in calories to help build more muscles. This diet ensures a long-term approach to weight loss for women; thereby making it more beneficial than other diets for quick weight loss. The Betty Baxter diet also does not cause starvation, which is one of the common negative effects of other weight loss programs.
20-Minute Fat-Burning Workout
This weight loss program is a special exercise program that promises to burn high amounts of calories during a 20 minute work-out. The 20-minute fat burning workout is actually beneficial to those who don't have time to go to the gym everyday. This exercise is only done twice a week, but the benefits last for up to 16 hours after leaving the gym because of its continuous fat-burning abilities.
Weight Watchers is one of the weight loss programs for women that are very popular. It is marketed primarily for women because of their needs in controlling the calories they take in. Weight Watchers involves assigning points to certain foods, which focuses on allowing lower point foods for consumption to reduce total calorie intake. The diet program also provides healthy snacks for weight loss. Find out promotion code for Weight Watchers online.
Another weight loss program for women is Bikram Yoga. It is a special yoga that involves 26 postures to be done in a heated room (up to 105 degrees Fahrenheit). This weight loss program actually lets you burn more calories as you do the yoga postures in a warm environment. In a 90-minute yoga session, you can burn up to 1,000 calories.
These weight loss programs for women are actually some of the best and most effective programs specifically for women. It is also important to take before and after weight loss pictures to evaluate the effectiveness of these programs in terms of physical appearance.
Author Bio
Dr. Molli Yadav, the guest author writes on weight loss issues for women at weightlossdiets4women.com. Click here to read on TRX, the suspension training program.
References:
Weight Loss Programs for Women- http://www.livestrong.com/weight-loss-programs-for-women/
Weight Loss Programs For Women- Get Skinny, Toned & Sexy FAST!- http://www.skinnywiz.com/weight-loss-programs-for-women/
Related posts:
One Response to "Weight Loss Programs for Women"